For many business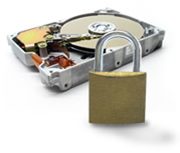 es hard drive destruction is no longer an optional service. Whether it's a server, desktop, laptop, smartphone or tablet it contains a hard drive. Due to the vast storage capacity of these devices people often have no clue what data is even stored on them. If these devices were to fall into the wrong hands there is every possibility that the data may be utilized in a manner it wasn't intended for. The results could be devastating. This is particularly true for an organization subject to privacy legislation. Financial penalties are likely. However, the negative publicity a security breach would generate could be even more harmful.
Eliminate the risk old hard drives represent. DataXile will destroy your hard drives and any data stored on them by shredding them. If desired, the shredding process can even be witnessed. Each drive's serial number will be scanned and recorded. This information will be provided to the client on a certificate of destruction at the project's completion. Per client request this can occur onsite or offsite. By choosing DataXile to destroy your hard drives you will be assured of the following:
 We do not batch shred hard drives or backup tapes. Our audit trail details each and every asset we take into our possession and destroy.
Unlike many of our competitors, we do not outsource any part of the data destruction process. This cradle to grave solution ensures a tight chain of custody. We don't believe in shortcuts and neither should you.
We provide both onsite and offsite services to ensure your private data remains private. Everything is transparent and we will back this up in writing.
We are fully insured for the secure data destruction services we offer.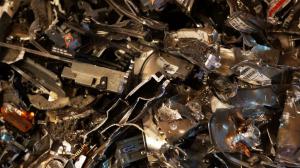 In our view seeing is believing. Verifying whether a hard drive has been shredded is instantaneous. Any asset that stores data and hasn't been shredded is a potential liability! – Joseph Bozic, DataXile Founder & Executive Director