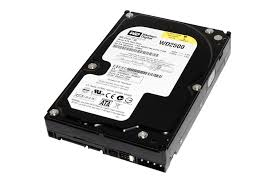 Whether due to lease restrictions or reuse requirements, physical destruction of hard drives is not always a feasible option. However, legal requirements mandate that sensitive data must be securely destroyed before hard drives are reallocated for other purposes. DataXile will securely sanitize these hard drives by wiping them to an approved industry standard such as DoD 5220.22-M or secure erase so that they can be safely returned or redeployed for other uses. Utilizing DataXile's secure data wiping service provides the following benefits:
Provides an auditable report that includes the data wiping standard used, unique serial number, model number, hard disk size along with the date and time the drive was wiped.
Fulfills requirements of legislations such as PHIPA, PIPEDA and the Privacy Act.
Adheres to industry hard drive wiping standards such as secure erase or DoD 5220.22-M.
Provides an extra layer of security by having external data security experts perform documented and auditable secure data erasure.
DataXile has the ability to wipe 2.5 inch small form factor (SFF) and 3.5 inch large form factor (LFF) SSDs/HDDs on both SATA and SAS drives. Wiping can occur on or
off site.